Smart Contract History and Related Resources
I was writing this basic introduction, Smart Contracts: Use cases, and DApps
Smart contracts are self-executing code that defines and executes an agreement between multiple parties. That code contains simple "if/when…then…" statements executed within a distributed network that achieves consensus on transactions made within it.
When I came across:
Which took me down the rabbithole and led to the creation of this page.
Smart Contract History
VatA (the donor) deposits a reference to gift at nonce in VatC's (the host's) from-VatA-for-VatB table, and returns a Vine for the gift-entry.
Object Capabilities (ObCap)
The object-capability model was first proposed by Jack Dennis and Earl C. Van Horn in the 1966 paper.
Mark S Miller
Mark S. Miller is an American computer scientist. He is known for his work as one of the participants in the 1979 hypertext project known as Project Xanadu; for inventing Miller columns; as the co-creator of the Agoric Paradigm[1] of market-based distributed secure computing; and the open-source coordinator of the E programming language. He also designed the Caja programming language.

Miller earned a BS in computer science from Yale in 1980 and published his Johns Hopkins PhD thesis in 2006.[2] Previously Chief Architect with the Virus-Safe Computing Initiative at HP Labs, he is now a research scientist at Google[3] and a member of the ECMAScript (JavaScript) committee.[4] - Wikipedia
Agoric
Nick Szabo
Elang and other Early Work
Bitcoin
Colored Coins
Ethereum
The short version is that Vitalik started Ethereum after a few attempts to integrate colored coins with Bitcoin.
DAO
After DAO
Resources
Ricardian - Legal
Smart Signatures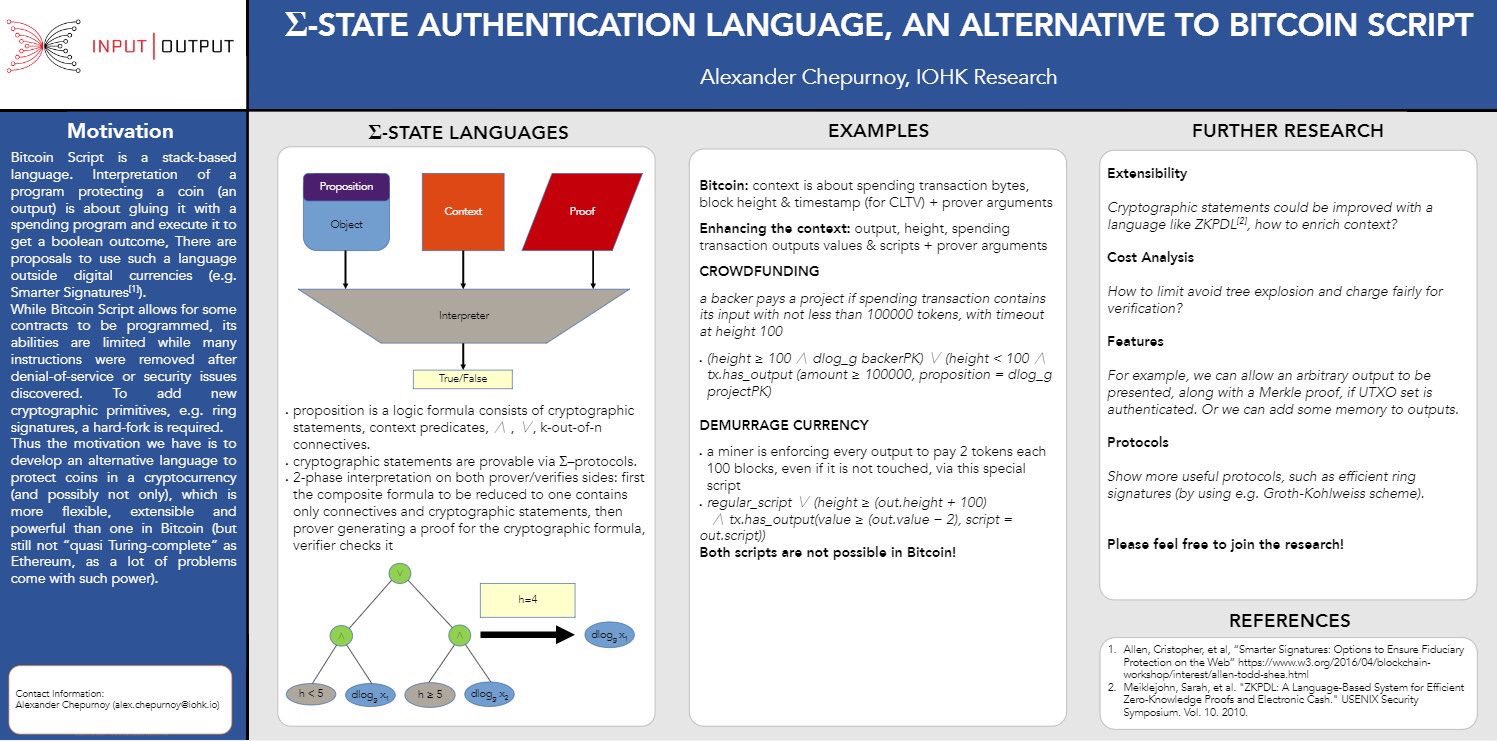 Languages - Platforms
Learn-BUIDL
This page isn't really about learning how to do smart contracts, but more about the history and different aspects of smart contracts. However, I have these links, and I'll throw them here until I make a page devoted to learning how-to.
---
---
ETC
Literature
Resources